[The Return of the SigMetal Armors]
Yul is back with her newest collection of SIG Metal armors!
How to join?
– Check the event from event NPC Yul in Green Despair
– Buy SIG Metal items from the NPC shop
– The Items sold in the NPC shop are periodical (7-Day duration)
– Periodical SIG Metal items from the NPC shop will become permanent once its enchanted to +9
1. If the Items are not enchanted to +9, it will be destroyed/disappear after the event
2. Failure and Success rates of items remain the same for all. This means item disappearing due to failed upgrades is not a glitch/bug.
Event Items
– Price: 30,000,000 Alz
– Tradable
– Duration: 7days
Item Grade: +0 by default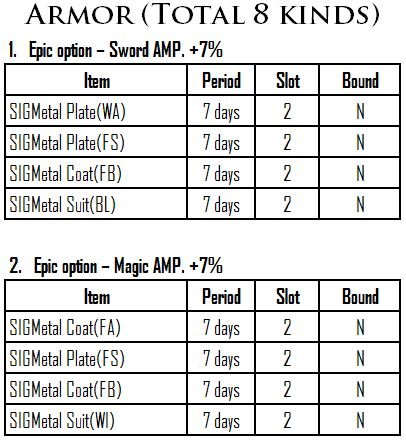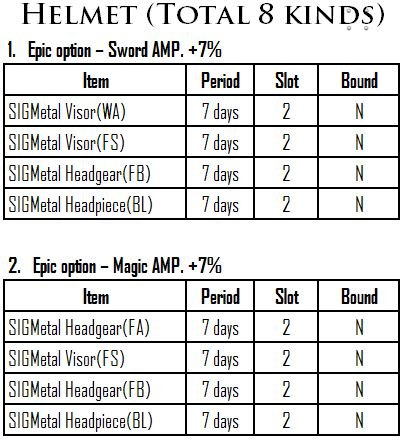 Note: Event NPC will also sell Account-binded Upgrade Cores (High)
Price: 1,000,000 Alz (Untradeable)
Duration: 7 days
This event will be until October 14, 2010.
Note:
Once the event ends, items from the NPC will no longer become permanent even if it is successfully upgraded to +9.
Happy e-Gaming and Good Luck!
-CABAL TEAM PH